TEKA RANCH - WHERE THE FUN NEVER ENDS - SEPTEMBER 22, 2017 - FRIDAY - THE FIRST DAY OF FALL
So much for me turning over a new leaf... I truly was going to go for a walk this morning, but as I walked toward the mailbox, I noticed a black critter in the alfalfa field. It was Kermit. How did he get out? And, where was Thomas? Terry came on the 4-wheeler to check the rest of the alfalfa field. No Thomas, but Thomas was standing in the west shelter belt and had a black bull with him. Chad's bull? No, he was with the cows. This other bull was smaller.
So we chased Kermit to a pen and went after Thomas. Before we could do that, we let the cows up by the buildings. Thomas and the other bull did not cooperate. Terry called Toben's to ask if they had a bull with tags numbered 175. They did, so eventually Terry chased him home and I got Thomas put in a pen with Kermit.
It was so warm this morning and HUMID and since the grass was sloppy wet, we had to wear boots. I had no energy to clomp around in those things, but I had to keep trying to get Thomas and the other bull where they belonged.
This afternoon we went to Ladies Mission. Terry came, too, because Coral Cady spoke to us about her work with Kingdom Workers in Southeast Asia. Pastor Carter and Pastor Geiger were also there, so he wasn't the only guy.
Coral gave a very interesting presentation. She is the gal on the left.
It was really hot in town. The car showed 92 degrees, and it was windy. The heat and humidity are forecast to go away, and tonight we had a thunder storm with some sharp lightning. We received .5" of rain and more is on the way.
The next pictures show the fungus that is growing on the stump of a mountain ash tree that broke off several years ago.
Last week Friday- out in WY- during rain and chilly temperatures, we all headed for the Buffalo Bill Museum of the West. The museum is actually 5 museums under one roof and well-worth going to.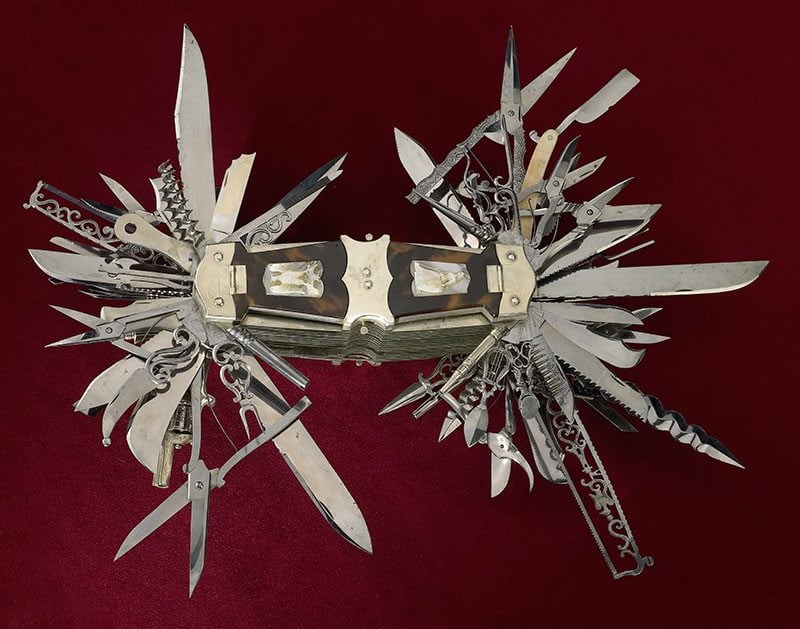 And the long rifles on display were really, really long. A whole section was devoted to Buffalo Bill's life. There were Western art displays, a wildlife display, and an Indian display.
Going through one of the tunnels near the Buffalo Bill Cody Dam.
This woman needs to go to bed 'cuz she's been tired and kind of cranky all day. Goodnight!